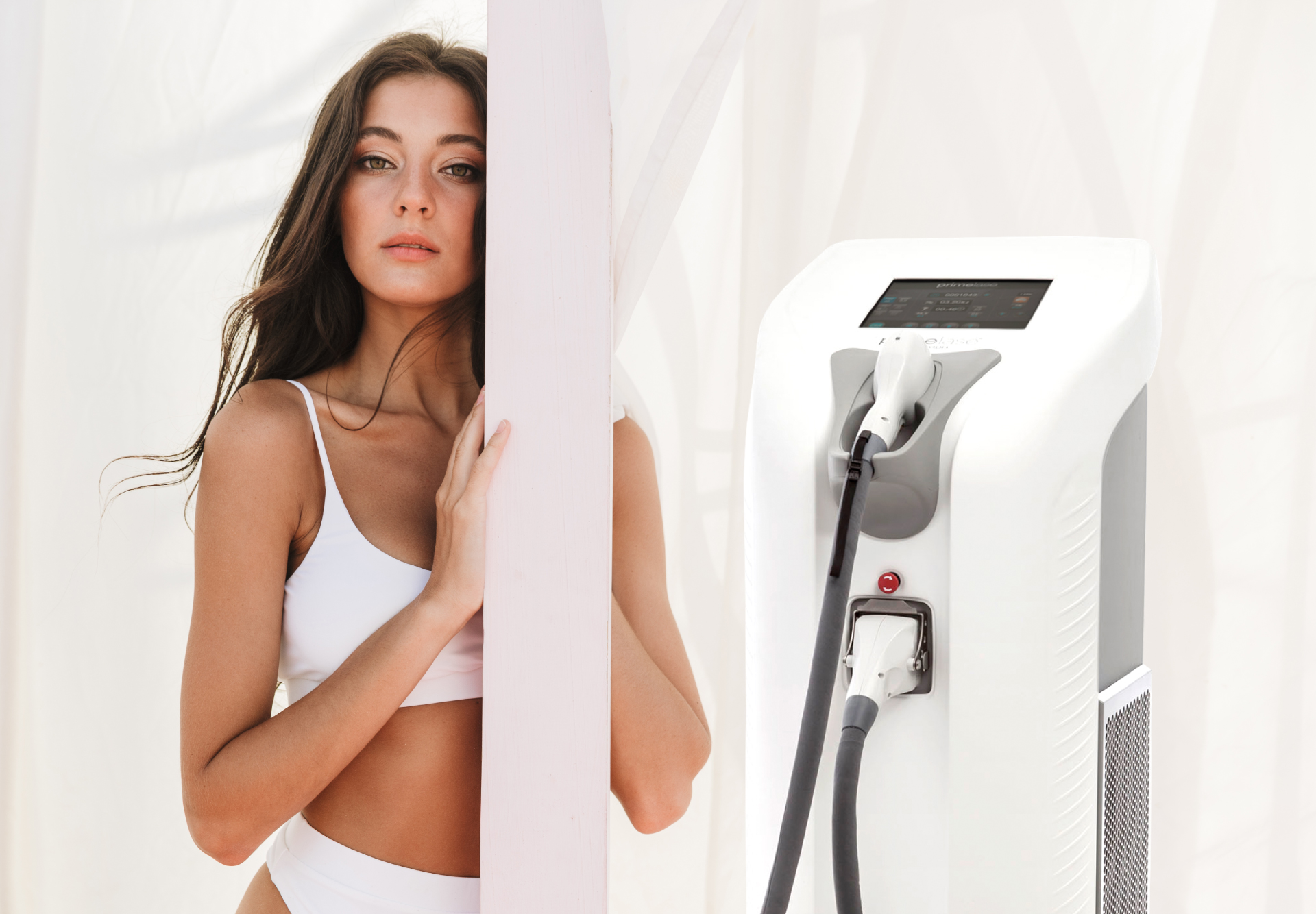 Experience great results with a true high-power diode laser
Discover Primelase Technology
Experience the Unmatched Power of Primelase Excellence: A Multi-Treatment Diode Laser
Discover the revolutionary Primelase Excellence multi-treatment platform, featuring a cutting-edge diode laser with an extraordinary ultra-high power capability of up to 4.800W. With the capacity to provide five distinct treatments, Primelase Excellence redefines possibilities in aesthetic procedures.
What sets Primelase Excellence apart is its unparalleled energy output of 4.800 watts, a staggering 10-fold increase compared to other laser devices available in the market. This remarkable power, coupled with its larger spot size, enables the treatment of significantly larger surface areas at an exceptional speed, skin to the efficiency of traditional shaving.
Choose Primelase Excellence for a truly exceptional aesthetic experience that harnesses the pinnacle of laser technology to deliver results beyond expectations.
The most powerful lasers in the market offer high precision and efficiency.
Technical Characteristics
Pulsed Diode - Direct via quartz prism
It is one of the most powerful lasers on the
market. It is powerful with the 4,800W. Its power delivers very short pulses and a high repetition rate for fast treatments and unparalleled results.
POWER
Power: single-phase network 100 – 240 VAC. / 50 – 60 Hz.
Maximum energy: 300 J.
Operating modes: Static 1/2/3 Hz. – Dynamic: 5-10 Hz.
Pulse duration: 3-400 m
Learn more